#App #iOS – 14 Fresh apps iPhone or iPad on sale for free today – The week is winding down but our quest to bring you the best paid iPhone and iPad apps on sale for free never ends. Today's post packs 14 nifty apps that are all on sale for free right now, and you'll find a few more freebies if you head back to yesterday's post.
These are paid iPhone and iPad apps that have been made available for free for a limited time by their developers. There is no way to tell how long they will be free. These sales could end an hour from now or a week from now — obviously, the only thing we can guarantee is that they were free at the time this post was written. If you click on a link and see a price listed next to an app instead of the word "get," it is no longer free. The sale has ended. If you download the app, you will be charged.
Suicide Squad: Special Ops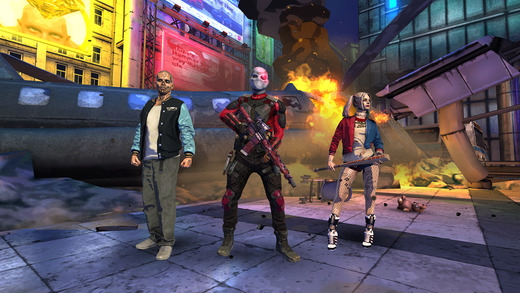 Join the Squad! In this official Suicide Squad film game, you have been selected to lead a special task force comprised of highly dangerous incarcerated Super Villains. It is up to you and your Squad of antiheroes to defeat the horde of enemies that try to stop you. Fight as Harley Quinn with her signature baseball bat, or as Deadshot with his rifle or as Diablo with fire.
Can you complete the mission?
Are you Squad enough?
Features:
First person shooter action optimized for mobile play.
Survive as long as you can against increasingly challenging enemies.
Master Harley's, Deadshot's and Diablo's weapons and special abilities.
Explore the city to locate health packs, ammo and upgrades in order to survive against your enemies.
Compete against other players in a daily, weekly and all-time leader board.
Record HD footage while playing and share it on social media.